"If the goal is to build a method by which I can get from Point A to Point B, you build a car," says Pinstripe CEO Hector Camacho. "Well, you could have a Toyota Corolla or you can build a Cadillac. What is your goal at the end?"
Camacho already oversees Men at Play, the Cadillac of fetish sites. Now he's launching Amateur Gay POV, his Toyota Corolla response to the COVID-19 pandemic. 
"A lot of interesting things happened" in reaction to the pandemic, Camacho says, pointing to the across-the-board demand for content. Mainstream streaming platforms promptly stepped up their game, with Netflix alone announcing an original movie to be released every week of 2021. That same demand certainly came from consumers of porn, as well. "We want to keep a certain premium feel to our products, but it no longer became the priority," Camacho says.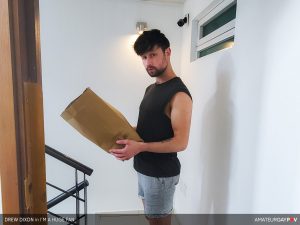 Freshly launched site Amateur Gay POV ticked a few boxes as they shifted their priorities to quantity. With their usual avenues of producing porn around the world limited by varying COVID restrictions, tasking the models with filming their own encounters simplified the process significantly. 
"It became an opportunity to do a couple things," Camacho says. "Shoot, period. And shoot content where one of the models is not necessarily well known. These are guys who want to get into the industry, but because they're out of the porn world [USA and Canada] they can't get the followers they need. And, our members want new faces."
There was also a need internally for additional sites to populate Bro Network, Pinstripe's new network site. "We knew we wanted to build a site to funnel all our membership sites," he said. "We excluded Men at Play because it's such a niche site, so then we started looking at what we could produce to add to the network. And while they're still a consumer base that wants high-end quality niche-y stuff, they wanted variety because they were so sick of having watched the same thing over and over again."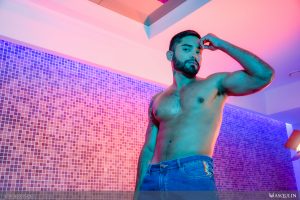 Joining Amateur Gay POV on Bro Network is Masqulin, a site filled with gorgeous international hunks that pointedly never refers to itself or its models as gay. The target audience for their releases are women and men who may not identify as LGBTQ+ but enjoy watching men having sex. That latter, Camacho says, is an increasingly large percentage of the younger demographic not typically targeted by porn companies. 
"We saw legacy brands like Colt and Hot House and Titan practically go out of business because they weren't evolving with the times," Camacho says. "[Pinstripe is] about understanding the gay market, where is it headed, what are other opportunities? A successful site is anything that covers its cost but also allows us to analyze the data and consumer behavior so we're ready for tomorrow."
That reluctance to look ahead to the next generation of porn buyers is evident in the content many studios continue to release, exemplified by the videos targeted at men who grew up in a culture of silence and shame around gay sexuality for whom the hetero remains an erotic ideal.
"Tricking the straight guy into letting you suck his dick—it still makes money because the consumer base is still there," Camacho says. "But when the 60-year-olds become 80y-year-olds, our largest group of consumers will be today's millennials."
That may be bad news for top sheets and napkins, but potentially great news for outdated stereotypes and exhausted porn tropes!